Please vote if you would like to have a mapping/survey grid tool added to Litchi
A double grid feature would be awesome!
The presence of the choice of overlaps and flight at height above the ground
hopefully the feature for mapping will soon be on litchi.
this really helps my work
I'm working on a workaround, to plan survey missions in Mission Planner and then import to Litchi. May be able to finish it before Litchi actually implements this feature, but it would be awesome to do it straight in litchi without any additional software and scripts.
Mission Planner? What software Is It?
It is a program for Ardupilot Flight Controllers.
But I made a script to translate Mission Planner Surveys (saved in .waypoints file) to a Litchi CSV file. It is not public yet, but I plan to release it today or tomorrow.
hopefully as a user that the grids for photogrammetric relief of the type of the 3dsurvivor application will be put on lychee quickly and I hope that some lychee technician reads and responds thanks
I just used a tool called Flight Planner in QGIS to generate an array of waypoints for stopping and taking a photo (with specific overlap and GSD values).
It calculates metric coordinates for a mission and I converted this data into a lat/long .csv that Litchi can read, with heights adjusted to reflect a DTM examined underneath
Unfortunately Litchi has limited the amount of waypoints a mission can have to 100 waypoints which seems like an arbitrary number. They should consider increasing this value to at least 200 if feasible.
99 waypoints work but 101 don't: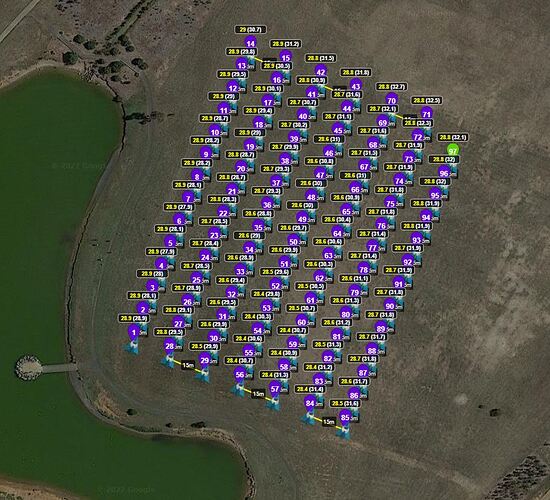 If anyone could advise on a simpler way to design a mission while also having specific overlap values etc, please share it. I'm happy to help explain my method in further details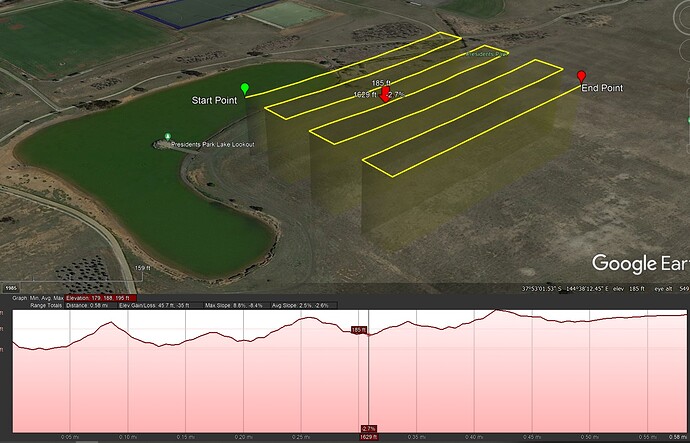 I would LOVE an "area scan" feature like in UgCS. This is where drone( in my case a M600) is not carrying a camera payload. I want to be able to fly a standard grid and manually specify the distance between rows and altitude without reference to any camera FOV or image overlap.
Hi James1, I tried to use Flight planner, without success. Do you know exists a tutorial?
Thanks!
Hi Fabio,
I'm considering making a video tutorial for the whole process of designing a flight and converting it into a litchi mission. For now it requires understanding the instructions on github and a little bit of experimenting.
I'm going to test my mission today in the field and if it's all smooth I'll start to make a tutorial tonight.
The script I made for translating Mission Planner to Litchi. It requires some setup, it is a python script.
I was planning to compile this script for Windows and making a tutorial. Who would want to see it? If you want to, then like this message.
For now the ones who have Python installed and know how to use Mission Planner, here is the script:
Hi James,
perfect.
Thank you very much!
Please vote if you would like to have a mapping/survey grid tool added to Litchi
Yes please.
I Vote yes.
Thanks
Tried several times to download you file from Github and it keeps failing to download.
Now it should be fixed! Try again

Nice work! Do you have the parameters for dji mini 2 camera to put in Mission planner?