I've started developing a tool that can quickly generate grid designs for Litchi missions.
You can currently find it at https://ancient.land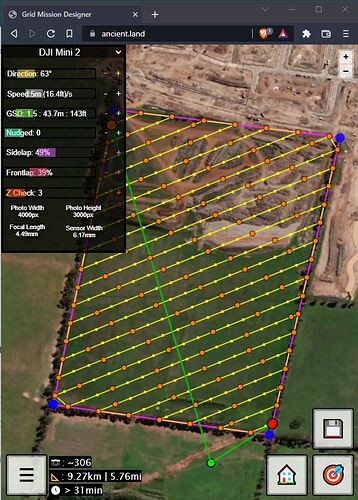 Here's a quick video explaining what it can do and how to start using it:
It's in beta, there's a few bugs to squash and there might be some issues with the specifications set for each drone so if you notice any issues or have any suggestions let me know!
Also the estimated time can be way off so be conservative until I improve the calculations.
Please try it with a simple and low risk flight before attempting more complex missions!
Current Issues:
Line gets flipped at cardinal directions (0, 90, 180, 270)
Projection needs to change to EPSG:3857
Limited support for concave polygons
Mission time often inaccurate
No display of photo shape
Some drone specs may be innacurate