I haven't been able to capture video on the onboard sdcard. Is there a setting somewhere?
What drone, operating system (Android or IOS)?
What mode are you in, when you try to capture video (Waypoint, Follow, Orbit)?
More info is needed @Fickjr
Operating system ios IPAD Just plane old FPV Mavic PRO. If videos are saved to IPAD, where are they located in pad's memory. Files app cant locate them. I am not Apple proficient.
In your camera settings (right below the Take Photo/Record button) scroll down and check the Storage Location. If you touch it, it should pop up Internal Storage or SD Card. One of them will have a checkmark.
The full resolution videos are not saved to your iPad. They are saved to the microSD card in your drone.
I don't see the storage tab. I formatted the sdcard thinking that was a trigger and it showed success storage did not appear. but NO GO.
Where have you looked? The storage location options is in Litchi in the camera settings: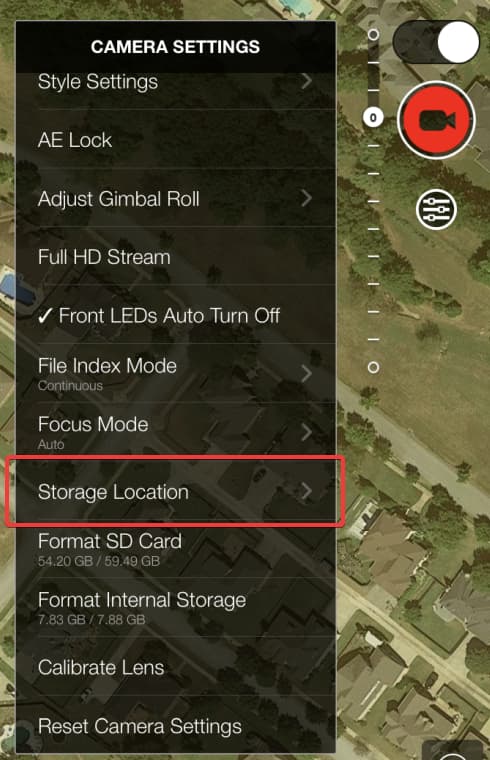 Once selected, you have the choice of "SD Card" or "Internal Storage":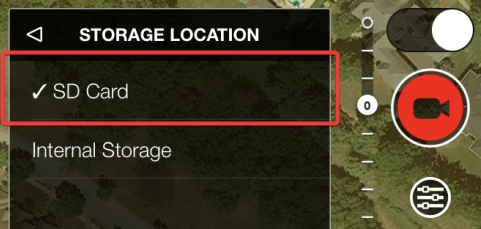 The Mavic Pro has NO internal storage.
You're right. I was going off information from my Mavic 2 Pro. Apologies to all for the mis-information.
Thank you for looking into it. I was about to photo my screen and tell you I cant find Storage Location on it. Glad I am not nuts.