After creating a flight plan on my computer, how do I transfer or copy that plan to my drone?
Login to your Litchi account from the app. The flight plans created in the hub will be automatically downloaded and any created on the app will be uploaded to your hub account.
I am really dense about some of these terms. Do I login to my Litchi account on my computer or my tablet that is connected to the drone controller?
What I have done is opened the Litchi Mobile app on my computer. Then clicked on Litchi for DJI drones. Then clicked on Mission Hub. This is where I developed my flight plan. But, I haven't been able to get my flight plan transferred to the tablet that is connected to the drone controller.
Can anyone explain to a novice like me what I'm missing or doing wrong?
Open the Litchi app on the phone or tablet you fly with. In the upper right click Login and enter your Litchi login credentials.
I have tried loging in. I have tried setting up a new account. Nothing works.
When I try to create an account. It says, "cannot create account. Please try again later."
First you need to have a Litchi account.
You can do so by registering within the Litchi Hub by clicking the "Login-button" (upper-right corner):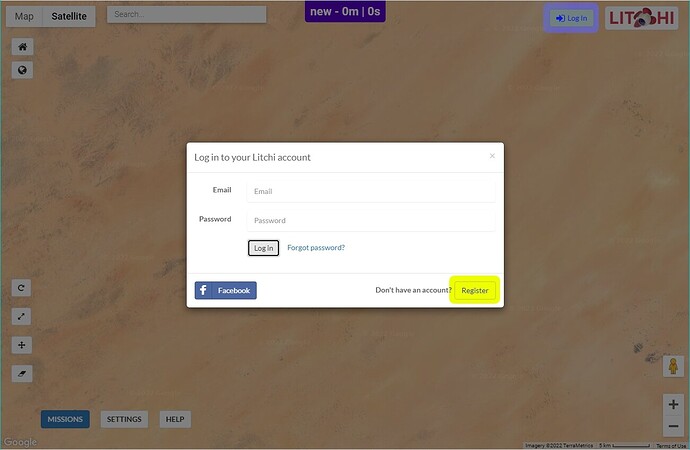 Then you log-in on both the Litchi Hub and within the Litchi App on your smart device: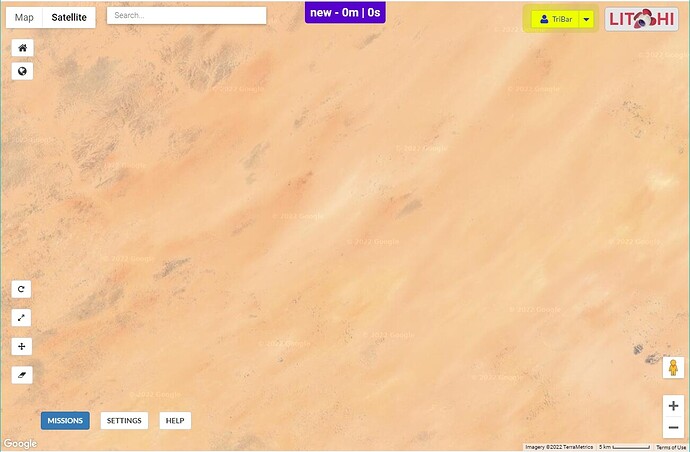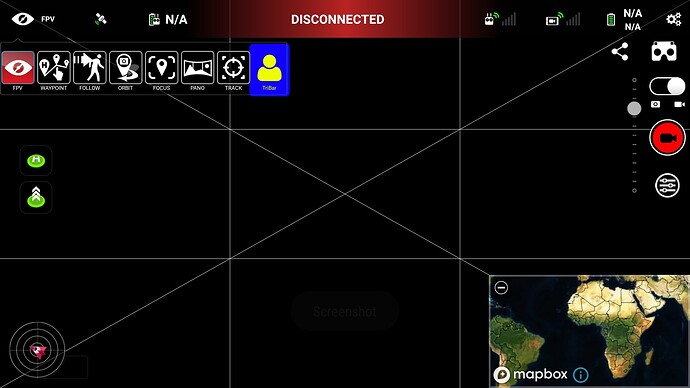 Whenever your computer (Litchi Hub) and/or your smart device is connected to the internet, your saved missions will be synced automaticaly.
I finally got it. I uninstalled and re-installed LItchi on the tablet that I use to fly the drone. Now everything works fine.
After the PC mission downloads to your phone/tablet you can edit the mission if you "unlock" it. If you alter the mission settings on your phone/tablet just be aware that the mission on your PC will not update to what you have changed on your phone/tablet.
YES it will !
As soon as the modified mission is saved and both devices had a connection to the internet.
Further: You don't need to unlock a mission to change its settings.
That is strange. Anytime I DL a mission to my phone and try to edit on my phone, it comes up with a message saying the mission is locked and to unlock. Must be doing something different?
Click the lock sign. It's made on purpose
Ciao, ho creato un piano di volo sul pc, l'ho salvato e sono andato ad aprire l'app ma non riesco a trovare la mia missione…
I get the purpose. My original point was you need to unlock the mission on your phone after you DL from PC if you want to edit.
Mission Settings & Waypoint Settings are 2 different things.
Button #3.
You can change Mission Settings without unlocking.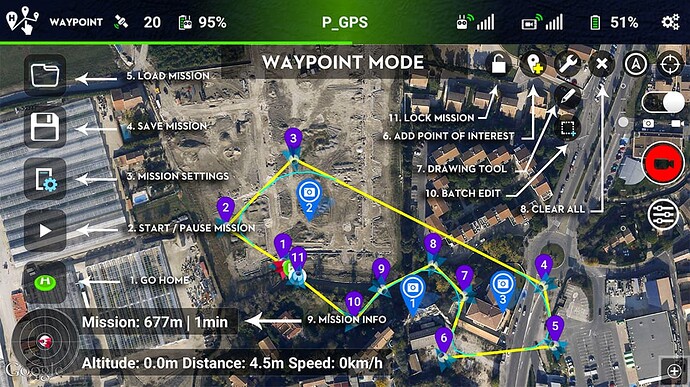 You are correct. However to edit the waypoints the need to unlock once DL from Mission Hub is required. At least on my device.
I never stated otherwise.
We started the action eyesonukraine.eu weplan to send100 or more dji mini 2 drones for monitoring… can you speed up the flylichi for this type… urgently!! Cheers W
The mini2 is already supported on Android but DJI haven't released t5he SDK for IOS devices yet and have said it will be the end of March