I have a problem with the drone not taking pictures at all waypoints.
I have set each point to wait for 2sec then take a picture and then wait 1sec.
It is set to fly in straight lines and Heading is set to Custom.
It takes some random pictures. I have set up 8 points but it only takes an average of 4-5 pictures on each trip.
I have done the same thing several times before without problems with the same drone and iPad.
I have tried to set up the trip 2 times. Deleted the app and put it back in.
Still not working???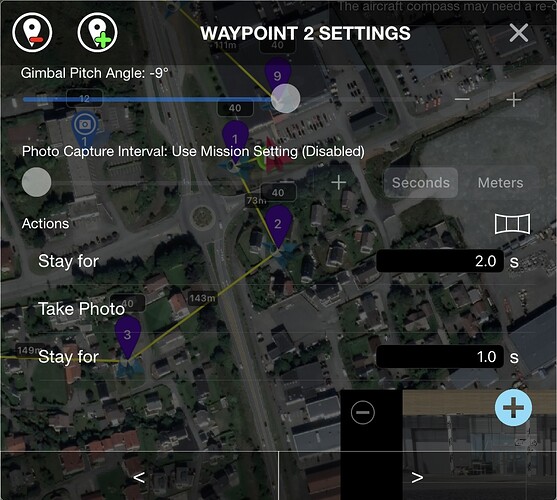 Look at the video: Litchi fail - YouTube
I use a Phantom 4 Pro with iPad mini version 5.
Everything has the latest software versions