I recently bought Litchi, as DJI Fly doesn't work on 32 bit architecture phones.
One big thing that was promised was auto-stitching for Android, which was suppose to come out over a year ago according to this developer reply: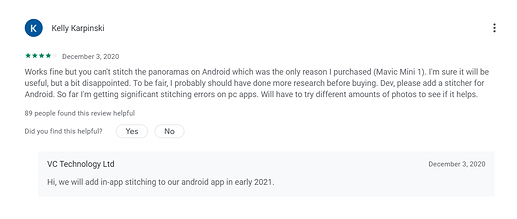 Late 2022, and no such luck. So, my question: Where is in-app Android stitching at now and when will it be released?
I really want to love this app, but this (and another problem I will be addressing in a different post) makes it hard to.
Thank you for your replies in advance!
And devs, thank you for the hard work you do!