Hi, I've just flown my first Waypoint Mission (running iOS) with my Mavic 2. But had a problem with the Mini 2 stopping when it gets to a waypoint, It just hovered at the waypoint. The Setting>Path Mode was set to Straight Lines.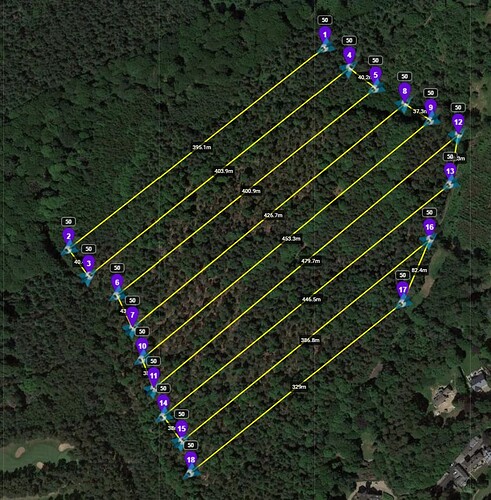 .
When it stopped I could restart the mission and tell it to start the mission again but start at a different waypoint but when it arrived at the next waypoint it would stop again.
The camera was set to take a picture every second, looking down (I'm trying do do some photogrammetry of an iron age hill fort).
Is this how it should work? Should I be triggering the next waypont from the controller? Any clues?
It also disconnected after about 15 minutes but that a different story! It eventually RTB's safely. Phew.